FLY12 SPORT BUNDLE
SAVE 30% + Free shipping
Included in the Fly12 Sport bundle:
1x Fly12 Sport with 64GB microSD card
1x Fly12 Sport Silicone Case – Black
1x Fly12 Sport Lens Protector Pack
* Please note the Fly12 Sport includes all standard in-the-box accessories.
The most advanced Fly12 Sport yet!
Everything we've learned about cycling safety over ten years. As your eyes on the road the Fly12 Sport is an essential safety asset for all cyclists.
FEEL SAFE with the security of an always recording QHD camera.
BE SEEN day and night with intuitive light modes
GO THE DISTANCE with class-leading 7 hour battery life
Why ride with a front camera?
A Fly12 Sport captures not only crashes and crazy cars, but just as importantly context. Incidents happen for so many reasons, but a front facing camera shows the WHY and WHERE of road conditions and obstacles that tell the full story of any cycling safety incident.
Be safe, be seen and see back with the Fly12 Sport light and camera safety system with a powerful 400 lumen front light and super sharp QHD camera all wrapped up in a sexy whateverproof package.

The idea is active safety and the light is only half the design while a camera is the other half. If you are ever involved in a crash, the camera will have your back with a record of what was visible.

It's simple to use. Once configured, you just power it up and ride. A device that actually does what's written on the box. And that makes me happy!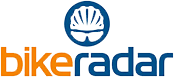 It's this type of safety-conscience technology that is making a real difference out on the roads.
Load More REVIEWS
BE SAFE
The Fly12 Sport is your eyes out front - lighting the way and ready to capture anything that happens with continual recording and smart incident detection.
BE SEEN
You need to be seen to be safe. The powerful front light ensures you are visible on the road and will guide you safely on the brightest of days and darkest of nights.
GO THE DISTANCE
Midweek commute, or chasing some KOM's the Fly12 Sport is your companion on the road. With 7 hours continuous recording in camera only mode the Fly12 Sport lasts as long as you do!
You may also be interested in
USD $

275
Learn more