FLY6 BUNDLE
Everything you need to cover your rear
Included in the Fly6 bundle
1x Fly6 Gen 3 with 64GB SD Card
1x Fly6 Silicone Case – Black
1x Fly6 Lens Protector Pack
* Please note the Fly6 Gen 3 includes all standard in-the-box accessories.
The Fly6 has your back!
All you need to cover your rear. Once you ride with a Fly6, you won't look back.
FEEL SAFE with the security of an always recording camera.
BE SEEN day and night with intuitive light modes
GO THE DISTANCE with class-leading battery life
Why ride with a rear camera?
The vast majority of crashes that injure cyclists are from behind. A Fly6 has you covered, so if the worst happens there will be no doubt as to WHAT or WHO caused it. Close passes are just rear end crashes that barely missed so those situations are very important to capture.
With a bright light, organic flash pattern, sharp HD quality video and a battery that lasts as long as you do, the Fly6 has your back.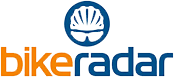 It's this type of safety-conscience technology that is making a real difference out on the roads.

It's simple to use. Once configured, you just power it up and ride. A device that actually does what's written on the box. And that makes me happy!
Great safety product whose genius lies in its simplicity of use. Great as a camera and effective as a backlight.
Load More REVIEWS
BE SAFE
Punch out up to 5 hours of continuous recording in camera‑only mode and up to 4 hours with lights on.
Smart video looping means you'll never run out of space on your SD card.
BE SEEN
Get home in the dark and be seen during the day.
Light modes that maximise your visibility and battery life.
You may also be interested in
USD $

356
Learn more
USD $

319
Learn more